Biography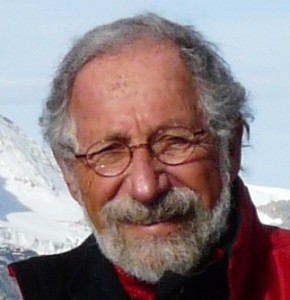 Peter Rose was born in Rochester, New York, in 1933, grew up in central New York and in the northern Adirondacks,  and attended Syracuse University (AB, 1954) and Cornell University (MA, 1957; Ph.D., 1959).  He is the Sophia Smith Professor Emeritus of Sociology and Anthropology and Senior Fellow of the Kahn Liberal Arts Institute at Smith College, and a long-time member of the Graduate Faculty of the University of Massachusetts, Amherst.
He taught at Goucher College in Baltimore in the late 1950s and joined the Smith faculty in 1960. Over the years  he has served as a visiting professor at Clark, Wesleyan, the University of Colorada, UCLA, Yale and Harvard; Fulbright Professor in England, Japan, Australia, Austria and the Netherlands;  short-term guest professor at the University of Iceland, the University of Gothenburg in Sweden, and the University of Deusto in Bilbao, Spain, and visiting fellow at the Hebrew University in Jerusalem, the East-West Center in Hawaii, the Chinese Academy of Social Science in Beijing, the Rockefeller Study Center in Bellagio and the Bogliasco Foundation's Center for Arts and Letters, both in Italy, and at Oxford and Stanford universities.  In 1994 he received the Medal of the Universiteit van Amsterdam in The Netherlands for his contributions to international education.
He is the author of the volumes listed on the right of this page and is co-author, editor and co-editor of many others,  All are listed on this website under the rubric BOOKS.
He was Consulting Editor in Sociology at Random House-Knopf from 1965-1980, a founding member and trustee of the Salt Institute for Documentary Studies in Portland, Maine,, and long-time book reviewer for the Christian Science Monitor, New York Newsday,  Congress Monthly,  and  several academic journals, and, over the years, published over 200 book reviews and review essays.  For over 20  years he has been a faculty member and fellow at the Salzburg Global Seminar in Austria and a member of its American Studies Advisory Board.
With a secondary career as a travel writer, he has published articles in The New York Times, the Boston Globe, the Christian Science Monitor, Vermont Life,  Hampshire Life, and other newspapers and magazines and the prize-winning book, With Few Reservations: Travels at Home and Abroad.  For several years he was editor of SoGoNow.com and he continues to write for several other online magazines, most frequently Travelworld International.
Click the link below for complete curriculum vitae.